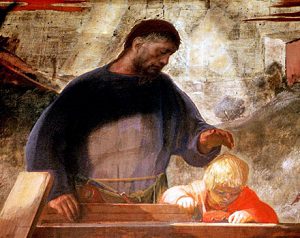 Registrations for the 2020 – 2021 sessions is open now please click on the links below for registration forms for grades K- Confirmation
Is your family registered with St. Clement's Parish? This must be done before your child can be accepted for Faith Formation. Parish Registration is only providing information to St. Clements Community for the purposes of parish communications. ALL information is strictly confidential and will not be used by any other organization.
Faith Formation Registration Fees:
Fees can now be paid online by credit card, ONLY after you are a registered member of St. Clement's Parish. St. Clement's uses a secure processing service. This is a nifty way to support the good works of your parish year 'round too.
Online Payments (Please use the "Head of Household" name from your Parish Registration to setup your e-giving account.)
Thank you, we look forward to walking with your children and teens on their journey of faith!
Please call Maureen Rivers at the Parish offices 518-587-3611 x 4 to volunteer to support the Faith Formation Mission.